Beach Villa Projects near Lovina
Beautiful Beach Villas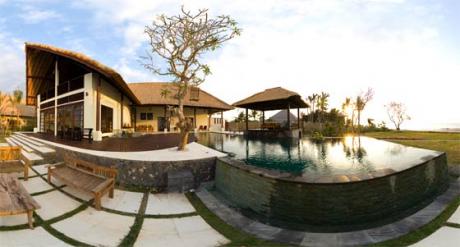 North Bali. Some people say it is like Kuta was 25 years ago. Quiet, relaxing. Of course you don't have all the shopping facilities like you have in the South of Bali, and it takes a 2,5 hours drive from the airport. So why would you like to build or buy a villa either for permanent or temporary (retirement) living there? Because a large private villa on the beach is still affordable. Imagine a 220 sqm large private villa with seperate guest house and a large pool and the Bali sea (with regular dolphin sightings) in front of it. Imagine the relaxing sounds of the sea. (Not as wild as the south). Imagine a 2000-6000 square meter property with a beautiful landscaped garden in an area where Bali is still Bali. Looking for a 600 sqm property in the south for USD https://realty.bali-indonesia.net/ We have those too. But consider the alternative for the same price: 3 Large villas with guesthouses and large garden right on the beach. Come and take a look, a day in the North of Bali may have some pleasant surprises for you, we are happy to show you the other side of the island! (Please note that the pictures here are from villas that already have been build and sold. The villas here are not for sale)

New Villas Projects available now : North Bali Villas Click here



Please note that this listing is from 2004-04-07 and a historic reference only, not valid anymore or may be available on other websites....
See: North Bali Bali Villas for Sale Bali Beachfront













For Rupiah Exchange:
Rupiah Exchange Rate Bali
(AUD Dollar)
| | |
| --- | --- |
| Property Sizes | 10-60 are, 1000 to 6000 sqm |
| Property Management | House keeping, gardening, help desk, rental services |
| Visa Service | Available |
| Legal Structure | Freehold, lawyer and notary service supplied. |
| Viewing | Please make appointment or call us. +62-812-3844680 |