Lovina North Bali Hotel
Beach Hotel
SOLD, a good running and well known beach bungalow hotel. The hotel has been running since 1999 under foreign management accommodating travelers from all over the world, and has build up a good reputation, which shows in the listings in guidebooks such as Lonely Planet, the Rough Guide etc, and various good reviews on the internet.

Not only the bungalows, but also the restaurant is praised, and has contributed to the success significantly. The laid back location, 4km from central Lovina and 5km from Singaraja makes the bungalows very suitable for diving vacations and sightseeing trips in the area. The large beach property is surrounded by rice fields, and is actually one big tropical garden with many fruit trees and flowers.

The restaurant has a capacity of about 35 people. There are 5 bungalows, with plenty of room for more, 2 with beach view, and 3 with garden view. The bungalows have 2 double beds each.

On the property is a 200m2 2 story Balinese style house, with nice views over the rice fields and ocean from the balcony. This owners house has 3 bedrooms, 2 bathrooms, a living and kitchen. The business is sold including the name, website and furniture.

Interested parties are invited to contact us, financial statements and history only available for those actually visiting the property.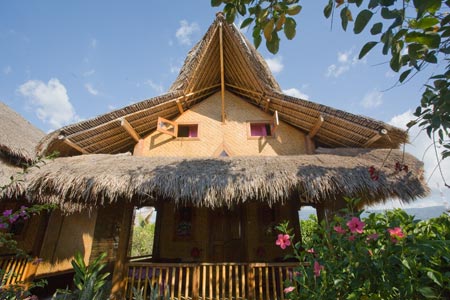 Please note that this listing is from 2007-08-30 and a historic reference only, not valid anymore or may be available on other websites....
Back to: North Bali Bali Hotels for Sale
Lovina North Bali Hotel Pictures:

All content © bali-indonesia.net

© 2001 - 2023 Bali Indonesia Realty - Privacy Policy - Terms of Use
BPI Bali Real Estate for actual Real Estate Listings