Bukit Jimbaran Land
1 Hectare of Sloping Land
Freehold land (Hak Milik) land of in total https://realty.bali-indonesia.net/ hectare. Owned by one family, divided into 10 certificates. Only sold together. The land is located on part of slope, in the vincinity of other developments and hotels.

The land has nice views over the surrounding valley. A nice place for building residential homes, or (homes for) holiday rentals.

Bukit Jimbaran. Close to the GWK (Garuda Wisnu Kencana) the cultural park carved out of limestone.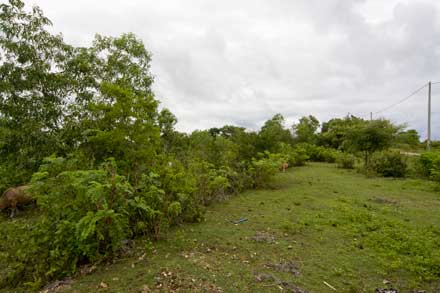 Please note that this listing is from 2009-02-03 and a historic reference only, not valid anymore or may be available on other websites....
Back to: Bali Land for Sale
Bukit Jimbaran Land Pictures:
| | |
| --- | --- |
| Ownership Type | Freehold |
| Total Area | 106 Are (1.06 Ha) |
| Certificates | 10, only sold together. |

All content © bali-indonesia.net

© 2001 - 2023 Bali Indonesia Realty - Privacy Policy - Terms of Use
BPI Bali Real Estate for actual Real Estate Listings