Large Bukti Villa
with guesthouse
Large and luxurious villa on 4000m2 of green beach land (40 are or 1 acre). The Villa has 2 large bedrooms with en suite bathrooms, a lounge / tv room, living and office. The large kitchen has all build in utilities and a cooking island. Interior space is 360m2. On the villa grounds there is a guesthouse with 2 bedrooms with en suite bathrooms. All areas are air conditioned. Furthermore a large garage and staff house. The pool is 18x8m and has a seperate jacuzzi of 3x3m. Sold furnished. 10 minutes from the new to build airport in North Bali.

Do you want to see what North Bali may have for you? Existing villas or new developments? Take the tour and visit us. Make an appointment by email with the contact form.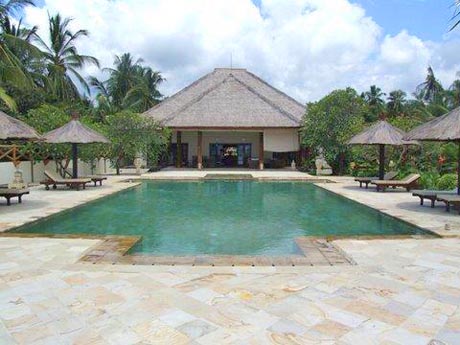 Please note that this listing is from 2011-03-20 and a historic reference only, not valid anymore or may be available on other websites....
Back to: North Bali Bali Beachfront The Best of Bali
Large Bukti Villa Pictures:
| | |
| --- | --- |
| Ownership | Hak Milik (freehold) |
| Landsize | 4000m2 (40 are or 1 acre) |
| Bedrooms | 4 (2 in Guesthouse) |
| Electricity | 17.700 watt |
| Internet | Wireless Connection |

All content © bali-indonesia.net

© 2001 - 2023 Bali Indonesia Realty - Privacy Policy - Terms of Use
BPI Bali Real Estate for actual Real Estate Listings