Gorgeous townhouse
4 bedroom luxurious property
This townhouse has everything you want. Luxury and on a top location. Just on a walking distance from shops and restaurants in Kerobokan/Seminyak/Oberoi.

The property offers 4 spacious bedrooms, some of them with ensuite bathroom. A large living room with open kitchen including a bar. Spacious second living room on the second floor. Swimming pool with gazebo and terrace. Balcony on the second floor. 24h security in this residential area. A property on a top good location also interesting for the rental market.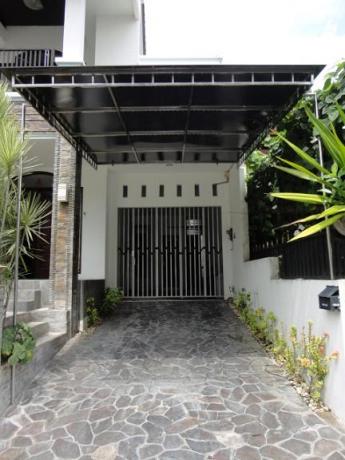 Please note that this listing is from 2012-05-15 and a historic reference only, not valid anymore or may be available on other websites....
Back to: Seminyak Villas Bali Villas for Sale South Bali
Gorgeous townhouse Pictures:

All content © bali-indonesia.net

© 2001 - 2023 Bali Indonesia Realty - Privacy Policy - Terms of Use
BPI Bali Real Estate for actual Real Estate Listings