Singaraja House
2 storey 3 bedrooms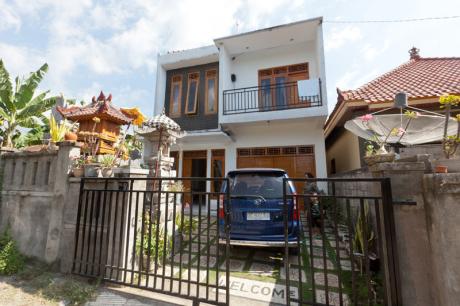 A typical suburban (local owned) house for rent in North Bali, Singaraja. The house has 130m2 interior size and is build on 200m2 of land. The house has 3 bedrooms and two bathrooms, 3 toilets. There is a big living, and a garage.

The house needs a little work, before someone moves in the owner will repaint. What you probably want to do is modernize the kitchen a bit and install an air conditioner and a few other small things to make life more comfortable. Estimated cost for that will be around 10 million rupiah.

But then, you have a nice house in a quiet suburb of Singaraja at a very reasonable price. (the house comes unfurnished)

Please note that this listing is from 2012-07-01 and a historic reference only, not valid anymore or may be available on other websites....
See: North Bali Bali House for Rent











For Rupiah Exchange:
Rupiah Exchange Rate Bali
(AUD Dollar)
| | |
| --- | --- |
| Rental | Yearly only. Possible to rent more |