West Bali Home and Restaurant
4 bedrooms
Home and restaurant in the West Bali Tourist area. Total land size is 1000m2, the property is located right on the main road. Warung Jerose. The restaurant has a kitchen of 50m2, inside 140m2 space, and a terrace on the outside.

The house has 4 bedrooms, but is arrangement in a way so 2 bedrooms could be used as homestay / hotel rooms. They have their own entrance and bathrooms.

The owners house, is spacious, and has a large bedroom and large bathroom. The property has permits, building permits and a permit for the restaurant.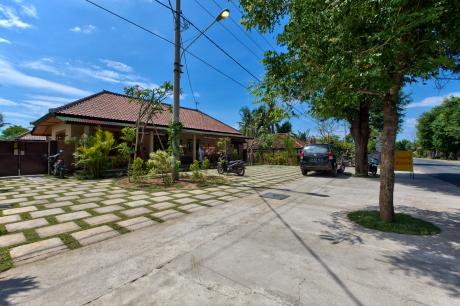 Please note that this listing is from 2013-08-15 and a historic reference only, not valid anymore or may be available on other websites....
Back to: North Bali Bali Hotels for Sale
West Bali Home and Restaurant Pictures:
| | |
| --- | --- |
| Owership | Hak Milik (freehold) |
| Land Size | 10 are (1000m2) |
| Building | May 2013 |

All content © bali-indonesia.net

© 2001 - 2023 Bali Indonesia Realty - Privacy Policy - Terms of Use
BPI Bali Real Estate for actual Real Estate Listings